3D product configurator: furniture "passes" through doors
A famous commercial says " refurbishing can turn your hair white!" So true!
Is a wall-hung cabinet better than a floor-standing one? Oak, ash, walnut or cherry wood? Classic or modern style?
If you apply these few questions to all house rooms and elements…you will go crazy!
Now you have a solution and is called web-based 3D real time configurator!
There are configurators for entire rooms, allowing to preview  interior decorating solutions with the colors, finishes, material you like most within a virtual setting. An actual tailor-made design service.
There are also configurators for single pieces of furniture/furnishing accessories. Then again, door or window configurators.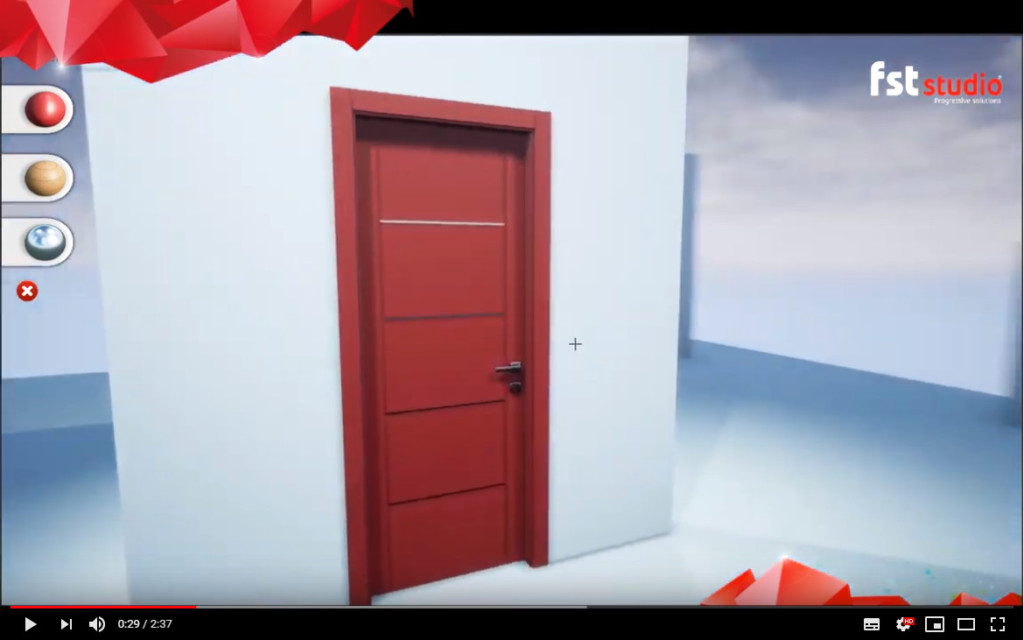 Do you know how many materials, profiles, handles doors can have? Endless!
Wooden, pocket, frameless, folding, glass doors, etc.
Over the last few years this choice has not been seen as a trivial issue anymore: doors have been felt like design elements having their own value while decorating a house.
After the bathroom furniture 3D configurator, recently we have enjoyed imagining a 3D door configurator.
In our video we show you how easy is to create endless variants of the same door, zoom them in/out and view them from any perspective.
In few clicks you will have the door of your dreams, ready to be purchased or saved and shared with whoever you want.
What are the advantages for a company which wants to implement a web-based real time 3D configurator?
Why 3D?
Two-dimensional configurators don't allow users to view products from all their angles but from only one perspective. Instead a 3D configurator allows to rotate them of 360°, reducing the gap between expectation and reality.
Why web?
A configurator integrated in a website and usable directly from the browser doesn't need external plugins, it thus makes the acquisition of analytics data on the users' behavior easier.
Why real time?
A 3D real time configurator allows to show the product instantaneously without long waiting times of traditional renders.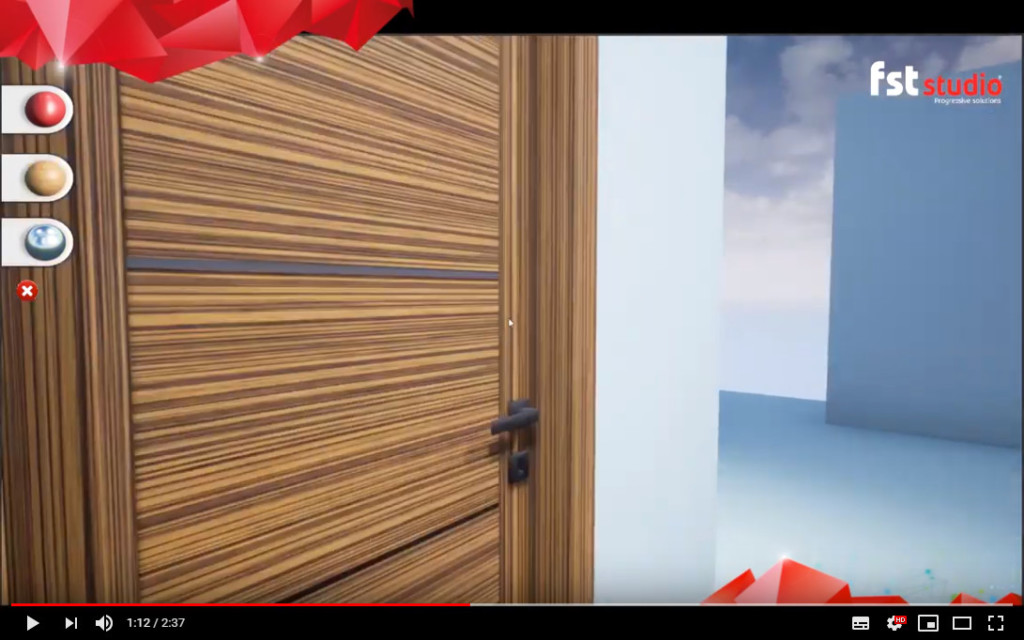 It is possible to develop 3D / 2D configurators for any market sector:  furniture, industrial design, energy, large machinery, faucets, valves, boilers, conditioners, automotive, jewellery, luxury goods, aerospace industry, sports equipment, nautical sector, architecture, building industry, medical and electronic equipment, oil & gas industry, etc.
Contact us with no obligation for a free consultation or for further information about our services.
---