Present your stand in a captivating way through 3D rendering
Taking part in trade fairs is a great opportunity for every company. It is a showcase to make oneself known to the general public and to experts.
Someone who knows it well is your client as he/she commissioned the design of a stand.
A stand is an exhibition space that has to best convey the brand image and values. Not only that. It has to intrigue and draw the participants' attention. There is something more! It also has to be functional, spacious and ready to receive the public interested to the services or products that your client is offering.
Therefore the contractor expects to be astonished by your project.
How to present their booth in a captivating way?
The most effective tool is 3D rendering. Through a three-dimensional image of the project you can view the final aspect of the exhibition space in advance.  It will be complete with lights, furniture, products on display and any other extra detail you want to add, including the surrounding exhibition area.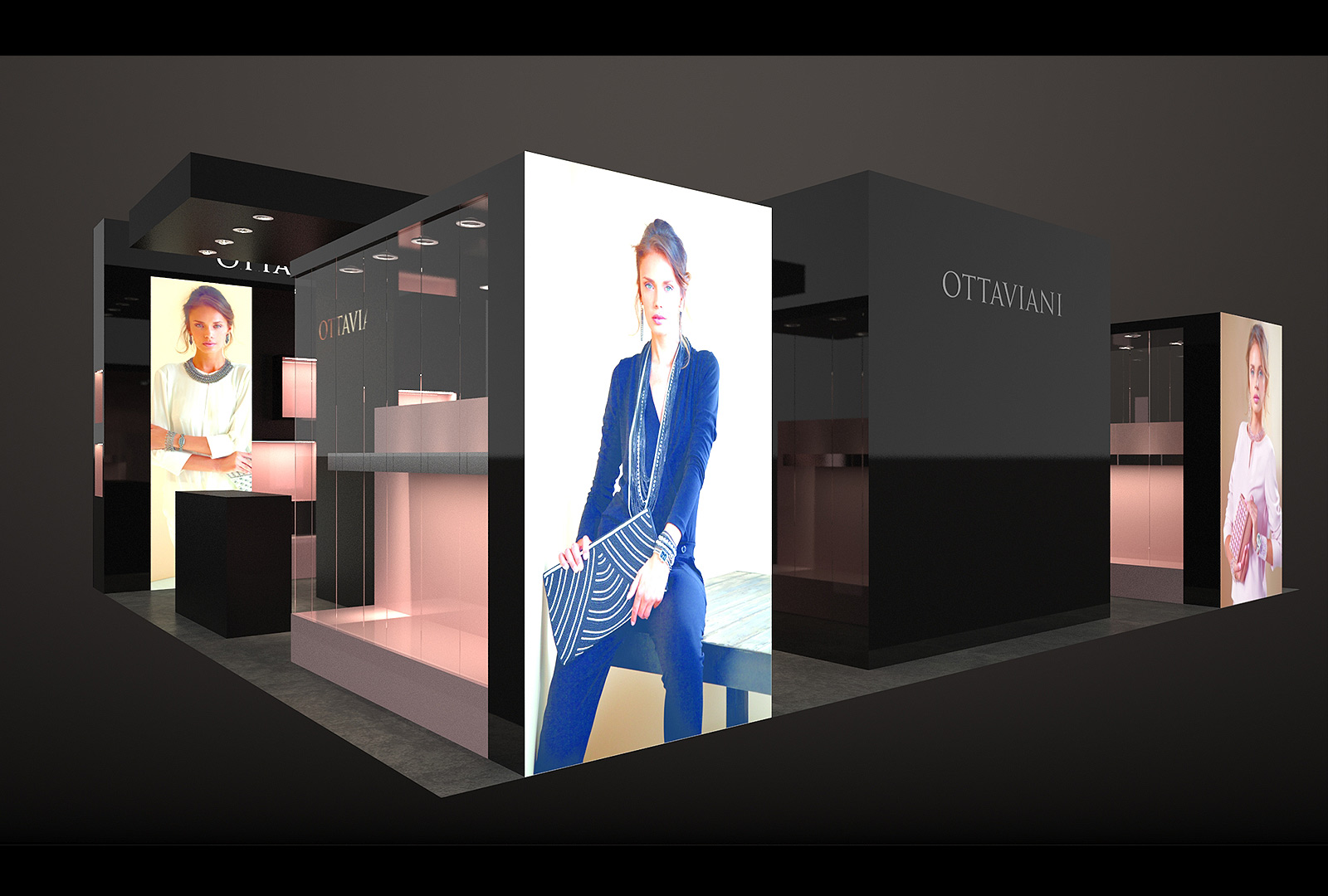 This way you will immediately have the perception of the spaces at your disposal, of the aesthetic concept of the booth and of decorations, which is something that get with a technical drawing or draft, where mistakes, misunderstandings and wrong assessments can be made.
We have cooperated with different companies in designing 3D renderings of exhibition stands all over the world.
If you need a 3D rendering of a booth, entrust FST Studio. Contact us with no obligation, we will assess the solution which best suits your needs.
View other 3D graphic works in our portfolio on www.fststudio.com
---